After uninstalling Microsoft Essentials, Windows Defender automatically takes over quietly in the background. If you want to install another antivirus protection program, you must turn off Windows Defender.
Here is how.
In the search box, type, Windows Defender.
Click Windows Defender. After it is launched, click Tools and then click options.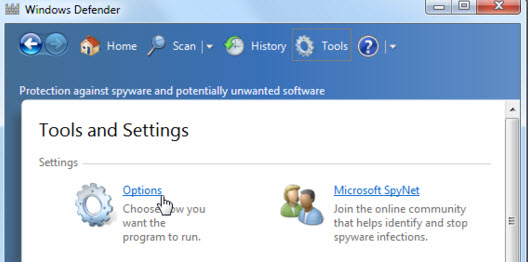 Click Administrator and uncheck the box that states, "Use this program", and then click Save.
To verify that Windows Defender is now turned off, repeat step 1 and launch Windows Defender. You should not get this message:
You can now install another antivirus program.
Hope this helps!
Please follow and like us: