In start search type Advanced and select View Advanced System Settings
Select the System Protection tab
select the drive that as too much space wasted and select configure.
Adjust the max usage, this should take care of both system restore and shadow copies for you.
This will reduce the number of files or restore states you can have, so it is a balance of space vs longer term protection.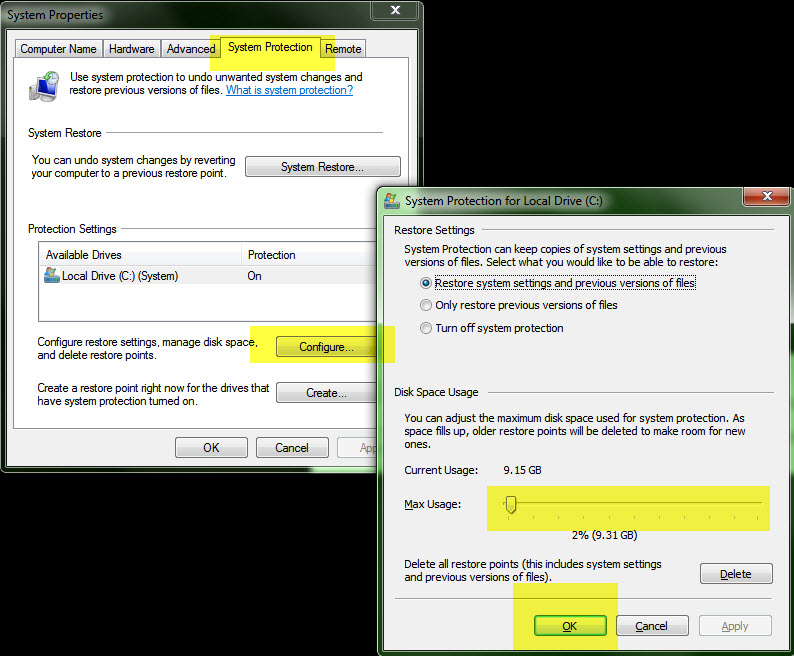 Please follow and like us: